Basin & Range Watch Is Now a Nonprofit
June 17, 2016 – Basin & Range Watch has just incorporated as a 501(c)(3) nonprofit organization!
Started by Kevin Emmerich and Laura Cunningham as an independent media news source in 2008 about desert conservation issues, we have always kept our edge as a small volunteer grassroots group covering stories in the California and Nevada deserts. Now we hope to expand our reach and build our work further.
See our new Board, each member brings a special set of knowledge and skills to work for desert protection:
http://www.basinandrangewatch.org/About.html
Kevin Emmerich, Co-founder of Basin & Range Watch said, "We never had to sacrifice our public lands, biological diversity, cultural history, open space access and rural property values for energy that works perfectly well on rooftops, over parking lots and on previously degraded land near urban areas. Several large-scale wind, solar, and transmission projects have already impacted thousands of acres of land in the West. It's time we used more of our built environment to produce our energy."
Basin & Range Watch has become especially involved in the large-scale renewable energy push in the Southwest, tracking how desert ecosystems are impacted, and advocating for energy efficiency and better rooftop solar energy options in the built environment. No other group does what we do!
"We are grateful for Basin and Range Watch's incorporation. With the ongoing onslaught of large-scale energy proposals and other misguided ideas for desert public lands developments, our southwest deserts sorely need courageous advocates. We look forward to collaborating on desert education projects and in helping expand a constituency for protecting our deserts for future generations", said Terry Weiner of the Desert Protective Council.
Laura Cunningham, executive director for the fledgling nonprofit, said, "Basin & Range Watch has developed the template for citizen science monitoring of development projects out in the desert. One of my main goals is to bring people together to preserve the desert and quality of life for rural communities, as well as educate people about sustainable energy generation in urban areas. We live here, the desert is our home; we work and play here. We want intact desert landscapes to last far into the future."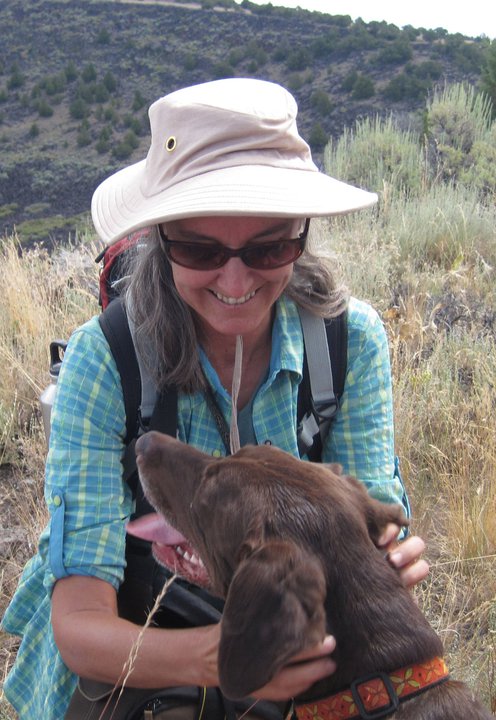 Laura Cunningham
Executive Director