October 25, 2008 - Beatty, Nevada
The Nature Conservancy's Torrance Ranch Preserve in Oasis Valley will soon get a big boost in accessibility for nature-lovers and birdwatchers. A boardwalk will be built winding throuh cottonwood and willow groves, and out into the dense marsh and moist grasslands, providing easier going through muddy areas and thick vegetation.

Volunteers Lend a Hand
Volunteers gathered this Saturday along with preserve manager Jim Moore from Las Vegas, to clear dead wood, make branch piles for wildlife, pick up trash, mark the boardwalk path, and improve breeding habitat for the endemic Amargosa toad (Bufo nelsoni), an amphibian found only along the Amargosa River and its spring wetlands of Oasis Valley and the Beatty area in southwestern Nevada.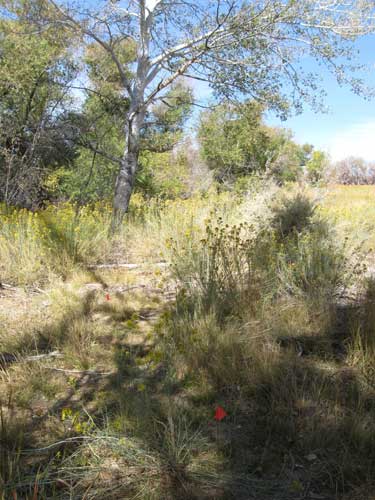 Flags mark the path of the future boardwalk though the riparian woodlands.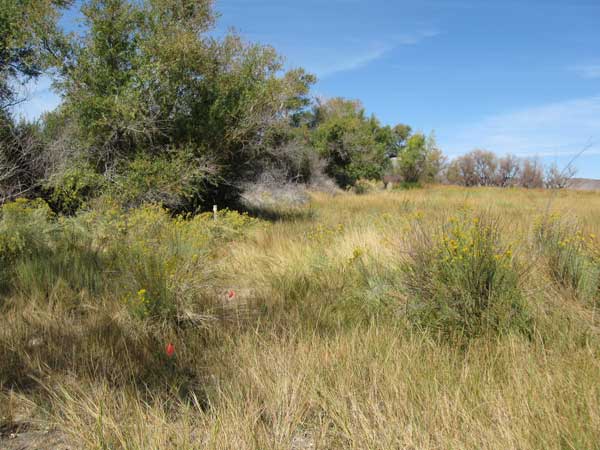 The trail will take visitors along willow and marsh edge habitats.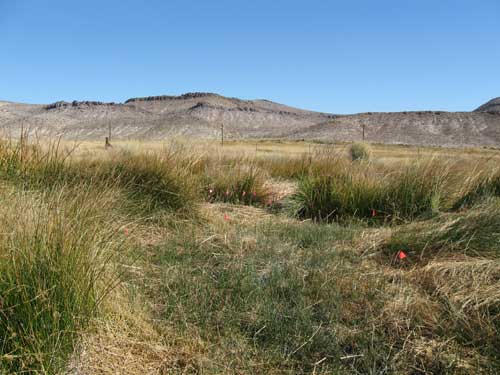 The boardwalk will extend out into the marsh and provide an overlook to the springs and alkaline grasslands at the preserve.
HOME..........Oasis Valley Birds